HOLOGRAPHIC FILM AND HOLOGRAMS

When it comes to protecting documents against fraud, 
nothing has proven more effective than multi-layering.
Multi-layering is best described as building more and more
secure features into a document to increase overall security.
ILC's product focus is on the laminate film that is a major
contributor for securing documents.

Holographic Film and Holograms provide high security 
at low cost. These films and holograms come in a variety 
of finishes, sizes, and shapes for laminating products 
making them unique for your application. ILC supplies 
and manufactures the following types of Holographic 
Film and Holograms.
Stock Holographic Film
Personalized Holograhic Film
Custom Holograms

STOCK HOLOGRAPHIC FILM

ILC stocks holographic film in the following designs.

Patterns Shown In Multiple Colors To Enhance Details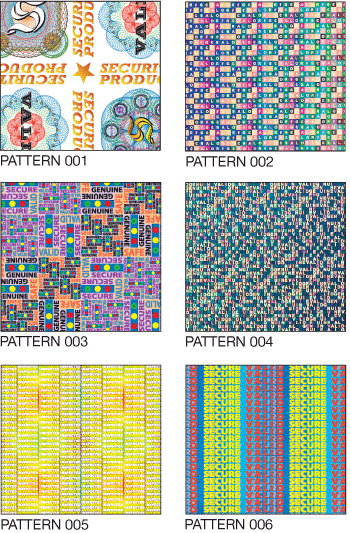 Image Secure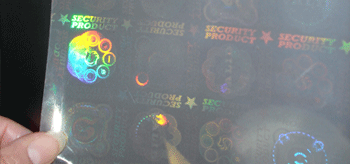 Genuine Secure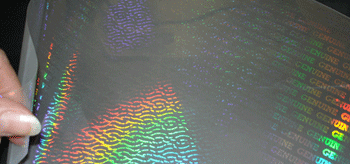 UV Secure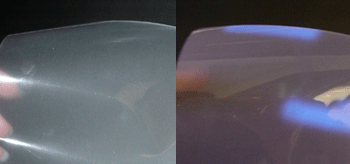 Micro Scatter (not pictured)

Holographic film can be manufactured in all standard
pouch sizes as well as custom size pouches.
View Standard Pouch Sizes >

Butterfly and "tab" Butterfly Pouches can also be 
manufactured using these films.
View Standard Pouch Sizes >

Holographic film can be applied to many of ILC's 
products including ID Cards (shown below), Hang Tags, 
Visitor and Contractor Passes, Event Passes, etc.



ILC offers film applications for our other products including 
Parking Tags (shown below) ID Cards, Hang Tags, Visitor 
and Contractor Passes, Event Passes, etc.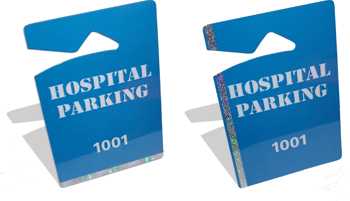 PERSONALIZED HOLOGRAPHIC FILM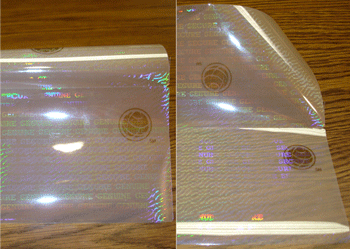 All of our stock holographic film can be personalized by printing
company logos, country seals, wording, etc.

Printing is done on the inside of film, which prohibits changes 
and alteration after pouch is sealed in the laminating process.

Various security inks such as UV 'black light" printed in 
combination with the holographic film provides excellent 
security for documents.

CUSTOM HOLOGRAMS
Custom Holograms.

Custom holograms provide the maximum protection since 
the holographic image is specific to a user. The cost to 
duplicate this image would prohibit parties from doing so.

Custom holograms are the most expensive laminate since
there is a one-time tooling and plate charge called an 
"Origination Fee" that may cost between $2,500.00 to 
$8,500.00 depending on the detail and complexity 
of the design.

With the exception of the origination fee, custom image 
holograms on laminating pouches provieds protection 
and security at a cost effective price. 

ILC is an industry leader specializing in manufacturing of printed and unprinted plastic products.
© by International Laminating Corporation. All material on this site is copyrighted.
No part of this site may be duplicated without prior written permission from International Laminating Corporation.