BUTTERFLY POUCHES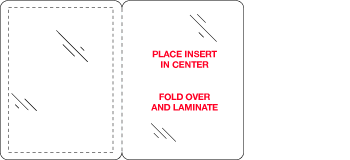 ILC manufactures plastic Butterfly Pouches which come in 
various standard sizes that are cut from a single sheet of
laminating film with a score for folding. When folded over, 
the butterfly pouch has four rounded corners but does not 
have a 1/16" to 1/8" heat seal to hold front and back film 
together that you have with a standard laminating pouch.

Butterfly Pouches can be printed to your specifications.
Printed Butterfly Pouches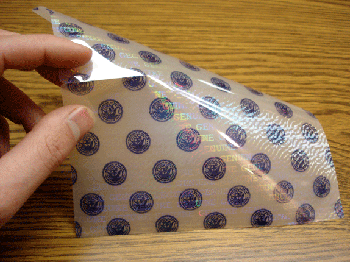 Benefits Of Printed Butterfly Pouches:

Adds security to insert when laminated.
Conveys your image.
Printing can be translucent preserving legibility of insert.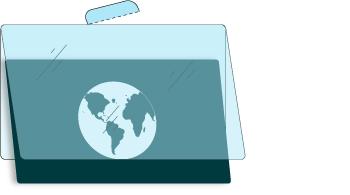 Benefits Of Tab Butterfly Pouches:

Pouches fit with inserts exactly.
Pouch edges are flush cut with inserts.
Pouches do not delaminate with use of inserts supplied by ILC.
When laminated, Item looks exactly like plastic card.

Butterfly Pouches Are Available In These Sizes.
POUCHES
SIZE IN INCHES
SIZE IN MILLIMETERS
Credit Card
Data (IBM)
Business Card
Drivers License
Military
Lug Tag w/ Slot
2 1/8" x 3 3/8"
2 21/64" x 3 1/4"
2 1/4" x 3 3/4"
2 3/8" x 3 5/8"
2 5/8" x 3 7/8"
2 1/2" x 4 1/4"
54mm x 85mm
59mm x 82mm
57mm x 95mm
60mm x 88mm
66mm x 98mm
63mm x 107mm
Sizes Available In 5, 7, 10 mil Clear, Colored and Matte.

Folded Sizes Shown
ILC can supply special size Butterfly Pouches!

Call or E-mail us with your requirements.

Butterfly Pouches can be printed to your specifications.
ILC is an industry leader specializing in manufacturing of printed and unprinted plastic products.
© by International Laminating Corporation. All material on this site is copyrighted.
No part of this site may be duplicated without prior written permission from International Laminating Corporation.