Plastic / Vinyl / Laminated

Trade Show Graphics / Venue Posters / Instructional Signs / Yard Signs
PLASTIC INDUSTRIAL PRODUCTS

ILC prints and laminates a large selection of items for
Industrial Environments, from Parking Tags, Writable Tags, 
Equipment Tags, Warning Stickers, Employee IDs and more. 

PERSONALIZED ID CARDS / BADGES

ILC offers a wide variety of Personalization and Security
features for  our vibrant ID Cards and Badges including:

Variable Data Printing of information such as Name, Title, Date, etc.
Barcodes and Information printed in any color and many text styles
Consecutive Numbering
Mag Stripes for Access Control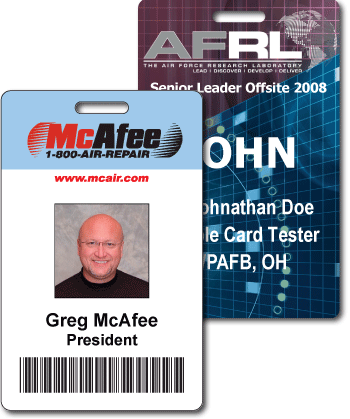 TEMPORARY ID CARDS / PASSES

Plastic Temporary ID Cards and Passes for use one or
multiple times for Visitors, Contractors, VIPs, Guests, etc.
Temporary IDs may be manufactured with Writable Film
for on site personalization.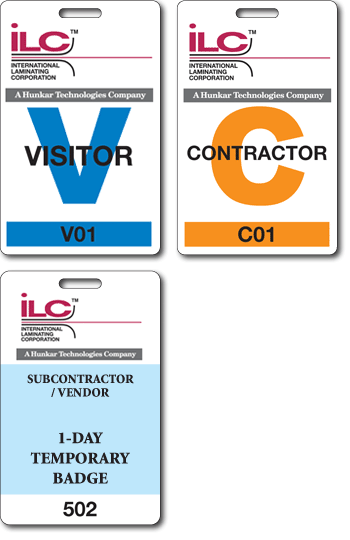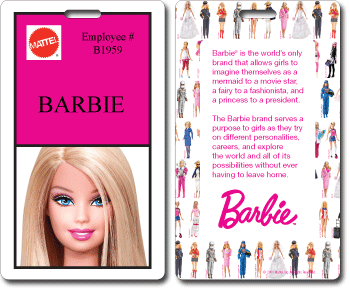 WARNING TAGS

Plastic Warning Tags may come in a multitude of
Designs, Colors and Films for many different 
applications, such as Lock Out Tags, Punch Cards,
Written Warning Tags, etc. Options for these tags
include:

Personaliztion
Consecutive Numbering
Printed one or both sides
Writable Film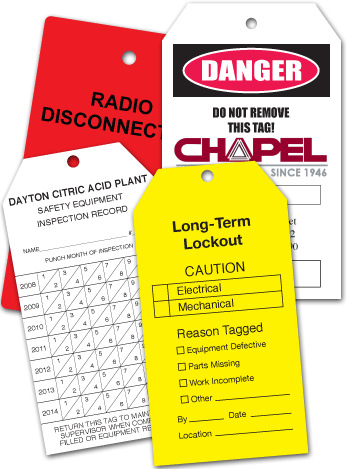 PARKING TAGS

Identify vehicles with Employee, Visitor and Handicapped 
Parking Tags. View Hang Tag And Notch Sizes Here

Can be personalized for employees
Tags may be numbered consecutively
Printed one or both sides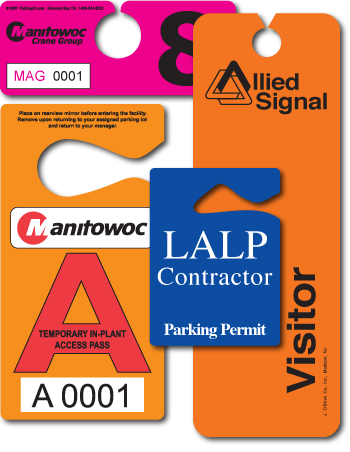 REFERENCE CARDS

Durable Plastic Reference Cards for quick reference
of important information such as: Equipment Instructions, 
Emergency Exit Procedures, Chemical Use Warnings, Part 
Assembly Instructions and more.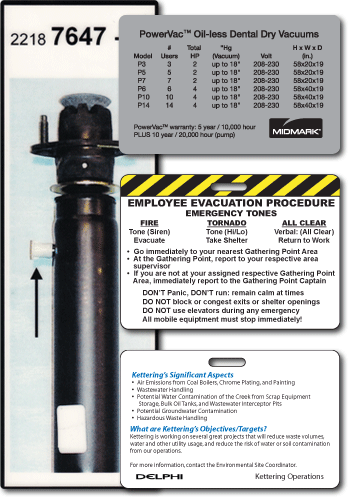 FOOD PROCESSING

Safe and durable Plastic  Cards used in the production 
and processing of food products. These cards are FDA
approved for use with food products.

Cards shown have embedded aluminum strips to set
off metal detectors and barcodes for identification used
in specific manufacturing processes.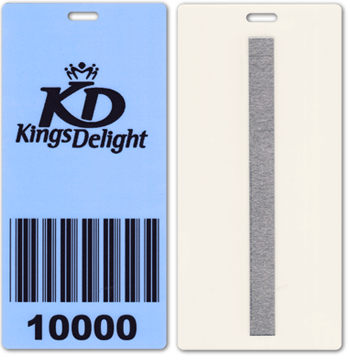 EQUIPMENT TAGS

Quickly identify equipment and machine parts for repair, return 
and general use with large signs printed with oversized text, 
company logos and vibrant colors.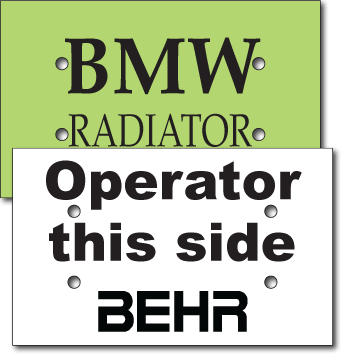 TABLE TENTS

ILC manufactures table tents that can be used for directories,
instruction guides, promotional displays, warnings and many
other purposes.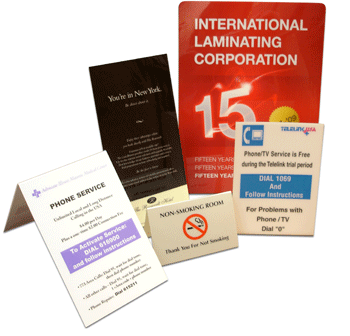 WALL, POCKET AND
WALLET CALENDARS

Wall Calendars are typically laminated with Writable Film
for continued use and change of information. Holes may be
punched to allow for different types of hanging.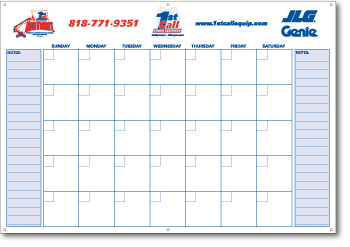 LARGE FORMAT SIGNS

Post important warnings, instructions and procedures on
Large Format Plastic Signs from 8.5"x 11" up to 39"x 100 ft!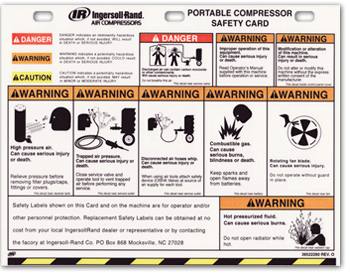 WRITABLE ADHESIVE
BACKED LABELS

Stick important warnings, instructions and procedures on any 
piece of machinery, chemical container, work station, etc. with 
pressure sensative, Writable Adhesive Backed Lables printed 
and manufactured at ILC. Writable Film Labels allow for specific 
written instructions and notes per label.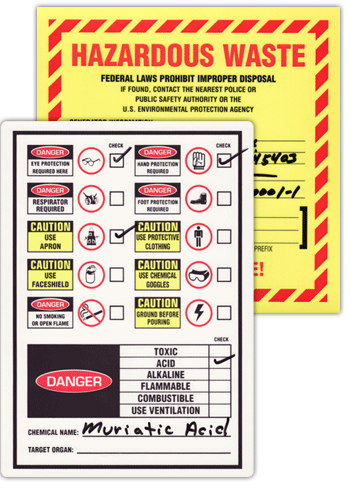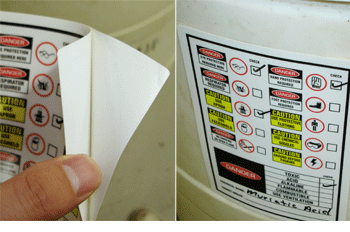 SCALES / CONVERSION CHARTS

ILC produces heavy duty Plastic Scales and Conversion Charts
suited to manufacturing environments. Cards, Scales and Charts
can be handled many times over with no wear or tear and are
easily wiped clean. These quick reference cards also make great
promotional gifts!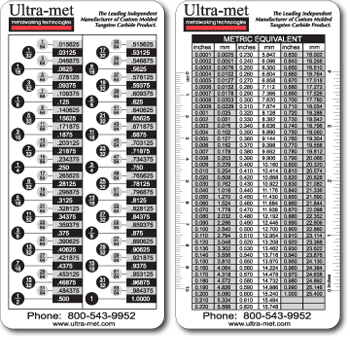 BUSINESS CARDS

ILC manufactures long-lasting Plastic Business Cards 
for all manner of environments. Cards are smudge and
stain resisitant and easily wiped clean. Great for Industrial
Settings, Automotive Shops, Home and Garden Stores
and more.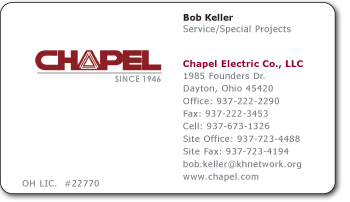 PRINTED PLASTIC MAGNETS

Plastic Magnets are printed on one side at any size for
placement on machines, doors, cabinets and more.
Special shapes may be available.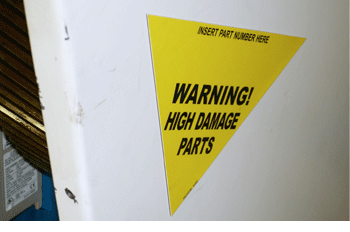 INDEX TAB PAGES

Keep part information, schematics, directories, etc., 
clean and easy to sort through with Index Tab Pages
manufactured by ILC.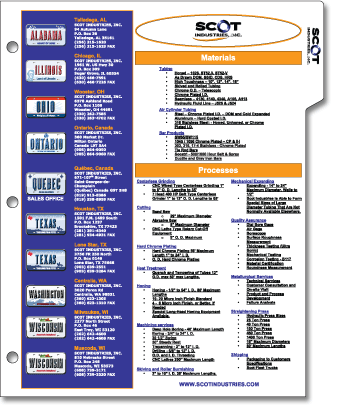 ILC is an industry leader specializing in manufacturing of printed and unprinted plastic products.
© by International Laminating Corporation. All material on this site is copyrighted.
No part of this site may be duplicated without prior written permission from International Laminating Corporation.