Plastic / Vinyl / Laminated

Trade Show Graphics / Venue Posters / Instructional Signs / Yard Signs
PLASTIC HOSPITALITY PRODUCTS

ILC prints and laminates a large selection of items tailored
to the Hospitality Industry, from Plastic Signs, Menus, 
Room Keys, Telephone Templates, Door Hangers and more. 
Items such as menus may be sent to ILC for lamination, or
printed AND laminated at ILC to maximize savings!

ROOM KEYS / ACCESS CARDS

Plastic Room Keys and Access Cards can be printed
full color on one or both sides with a mag stripe on the back.

Can be personalized for special events.
Room Keys can be numbered consecutively .
Printed one or both sides.
Can be slotted and round cornered.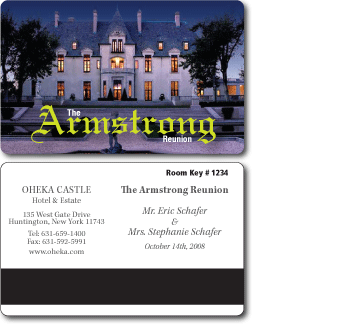 DOOR HANGERS / INSERTS

Plastic Door Hangers and Inserts can be printed full color 
on one or both sides. Print any number of notifications and
warnings for privacy, maintenance, service requests and more.
View Hang Tag And Notch Sizes Here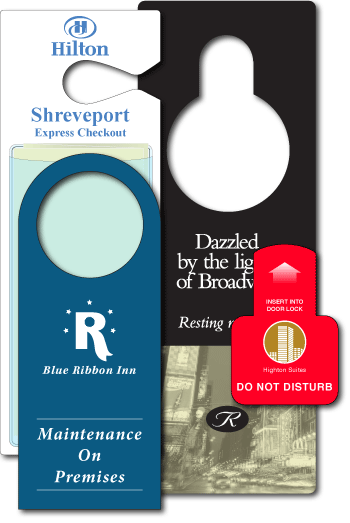 TABLE TENTS

ILC manufactures table tents that can be used for directories,
instruction guides, promotional displays, warnings and many
other purposes.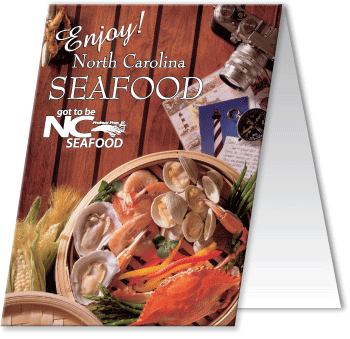 MENUS / MENU INSERTS /
TABLE CARDS / COASTERS

Use durable, cost-effective Plastic Menus, Menu Inserts, 
Table Cards and Coasters manufactured by ILC to provide 
a vibrant and, most importantly, clean product to your guest.

ILC's Printed Products can be laminated in many types of 
film including the antibacterial film BioLam™ >
for increased protection against harmful microbes.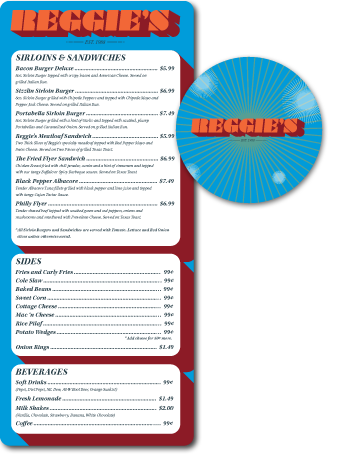 PLASTIC PLACEMATS

Make your resturant a lot more unique with custom
Plastic Placemats from ILC. Any size up to 12"x 18".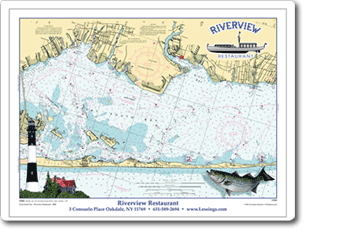 MEMBERSHIP CARDS

Identify your club members easily with durable,
high quality Membership Cards. Membership Cards
can be variable data printed for large orders.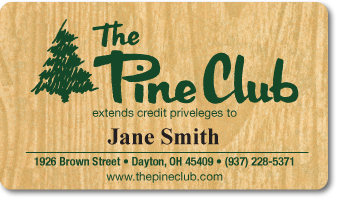 TRAVEL / CONVERSION CARD SETS

ILC manufactures grommeted Information / Conversion Card
Sets for Travel Agencies, Hotels, Retail Stores and more. 
These Cards may be printed full color with any information desired
including; Conversion Charts, Maps, Checklists and much more.
Up to 10 pieces (printed front and back) per card set.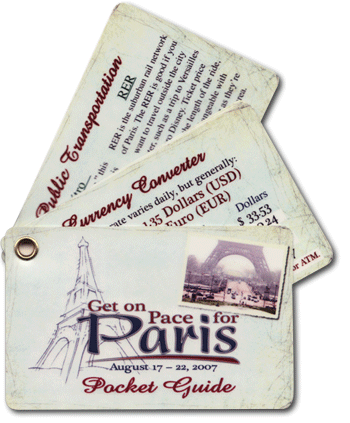 LUGGAGE TAGS

Luggage and Bag Tags can be printed plastic (shown below),
vinyl, or laminated (as shown in our Luggage Tag section).
A vinyl business card holder can be attached to the back of the tag.
Great for advertisements at airlines, hotels, golf courses, etc.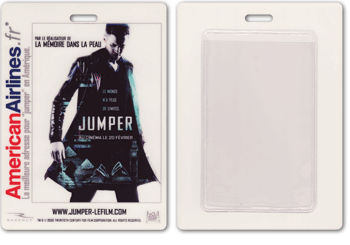 ILC is an industry leader specializing in manufacturing of printed and unprinted plastic products.
© by International Laminating Corporation. All material on this site is copyrighted.
No part of this site may be duplicated without prior written permission from International Laminating Corporation.